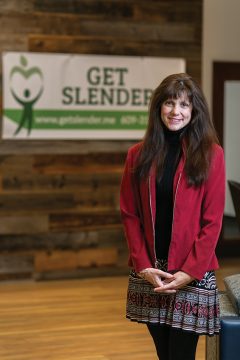 THE STORY: Originally from New Jersey, I moved to Cobb County in November of 1994 for the purpose of attending what is now Life University. I graduated Summa Cum Laude from Life in 1998 while raising my two sons. I fell in love with Cobb County and the City of Marietta because of the strong sense of community I experienced and wanted to have for my sons. My boys went to church, participated in the Boy Scouts, and played in the school band with the same group of children. I am grateful for the stability and consistency provided by the community.
After having graduated from Life, I became an instructor with Irene Gold and Associates and eventually became a full-time faculty member at Life, teaching a variety of clinical courses. I operated a part-time practice while teaching and eventually transitioned to teaching Anatomy and Physiology at Chattahoochee Technical College. As I went through menopause and experienced a myriad of hormonal changes, I researched and developed a method for helping perimenopausal, menopausal, and post-menopausal women heal their gut bacteria and get rid of excess weight, which is a common side effect of that transitional time in a woman's life.
I had so much success with this (personally losing 25 pounds) that I decided to open Get Slender and write "Get Slender NOW!" Part of the process of helping women change is through my expertise in Neurolinguistic Programming (NLP) of which I am a Master Practitioner. As an NLP Master Practitioner, I help women get past any mental obstacles in sticking with other lifestyle changes that allow the 100 trillion gut bacteria to rebalance and stay strong.
WHY I CHOSE TO LIVE IN COBB: I choose to live and work in Cobb County even though my sons are grown and have moved away — with one near Athens and one serving in the Navy — because I still enjoy the sense of community and comradery that is prevalent throughout Cobb.
WHAT DO YOU LOVE MOST ABOUT YOUR JOB? I love helping women get healthy and get rid of weight because we are such self-critical creatures. I want to empower other women to be healthy and happy with themselves. I am passionate about making sure women are successful, and I guarantee my services.
LEISURE TIME: I love to ride horses. I have a palomino paint quarter horse gelding named Sunny. I also love traveling, and go every year to Jackson, Wyoming.
BEST ADVICE: To the ladies who are tired of trying different diets with no success, I want to let you know that it is easier to get your body back in sync than you realize. You just need the correct information to get you there, and I am available to help you get past any self-talk or challenges that you think will prevent your success.
WHAT'S NEXT? I have recently participated in an exposition where I was a featured speaker. I am planning a book-signing tour, and will continue to further my NLP training in March of 2019.
57 Waddell Street, Marietta, GA 30060 • 609.316.6166 • getslender.me