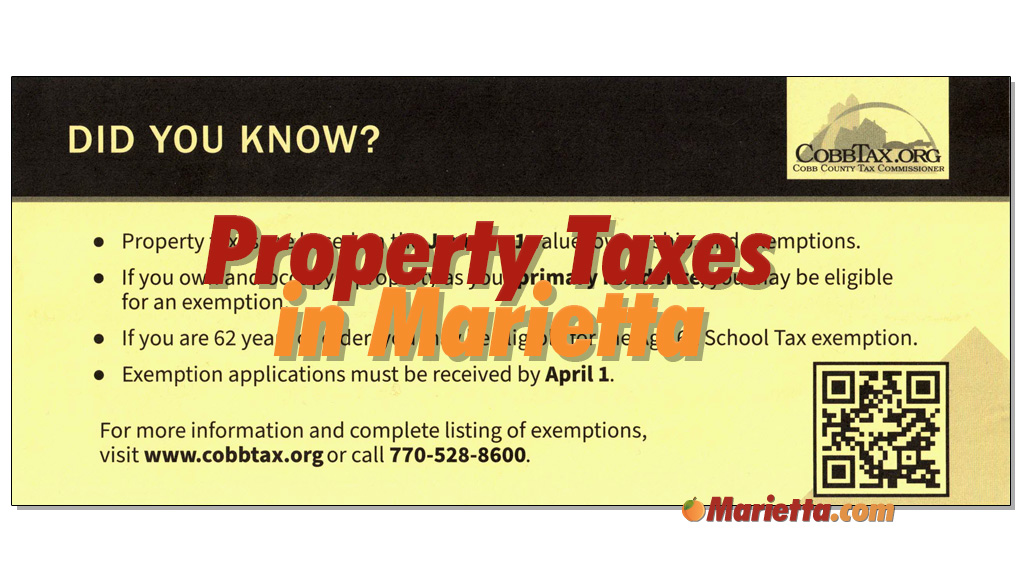 Property taxes are based on the January 1 value, ownership, and potential exemptions.
Property tax bills are mailed annually by August 15 and payment is due on or before October 15.  If you did not receive a bill, you can get a copy online at cobbtax.org.
Payment is accepted online, in person, drop box, phone, or by mail.  If payment is sent by mail, the postmarked date will determine if it is on time or late.
If your property is your primary residence, you may be eligible for an exemption called the Homestead Exemption.  The Homestead Exemption deducts 40% of the fair market value of your home.  The deadline to apply for a homestead exemption is April 1 to receive the exemption for the current year.  Apply for the Homestead Exemption online.
If you live inside the city limits of a Cobb County city, you can check to see if you qualify for additional exemptions.
For those 62 years and older, you may be eligible for the Age 62 School Tax exemption.
For more information, please visit cobbtax.org or call (770) 528-8600.