The new Marietta Square Market grand opening will be March 28, 2019.  The Marietta Square Market is an 18,500 sf food hall with retail shops located near the Marietta Square.  The market will feature restaurants, as well as a food hall with retail space and restaurant booths with numerous sectional overhead doors that open to the outside. Plans also include a classic street trolly at the entrance, a covered patio, and a bar area and center common area seating.
Bread + Butter Bakery
BullGogi (Korean fast casual)
Cousins Maine Lobster
Crème de la Crepe
D'Cuban Café
Forno Vero (wood fired artisan pizza)
Four Fat Cows (ice cream)
Glory Haus
Grand Champion BBQ
Just Loaf'n Poboys
Lucky's Burgers & Brew
Meat in the Middle
Momosan Ramen
Pita Mediterranean (street food)
Shai-Karr Eatery (Thai street food)
Street Taco
Tandoori Square (Indian street food)
Tiny Bubbles Tea Bar
TopPoke Korean & Poke (This vendor is likely cancelled.  Their Buford Highway location is now permanently closed, and they are no longer listed on the Marietta Square Market website.)
Non-Food Vendors:
Glory Haus Home Decor and Gifts
'Merica Clothing Co.
Building Specs:
Total gross building area – 18,925 sf
Covered Patio Area – 1,655 sf
Covered trolly car – 847 sf
Restaurants and booth – 9,803 sf
Pantry storage and loading – 1,437 sf
Circulation and common area – 7,685 sf
Address:
Marietta Square Market
68 North Marietta Pkwy NW
Marietta, GA 30060
Opening is scheduled for summer of 2018, fall 2018, January 2019, likely in February or March March 28, 2019.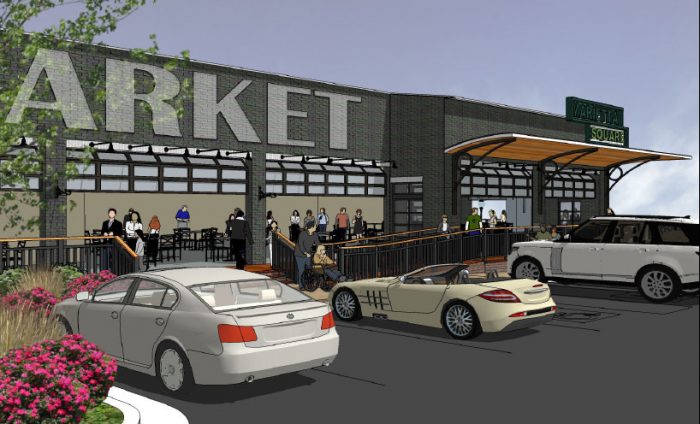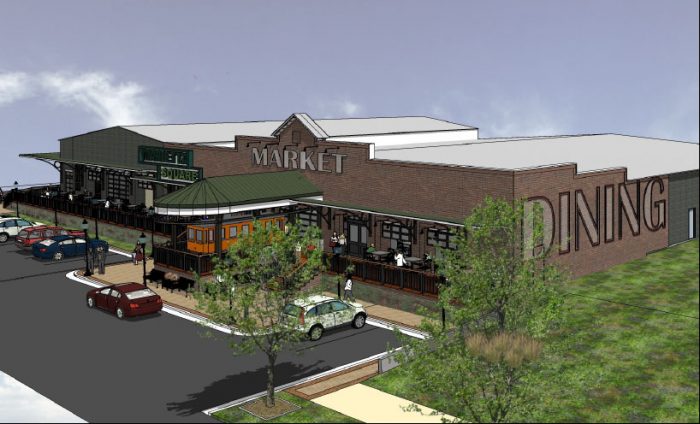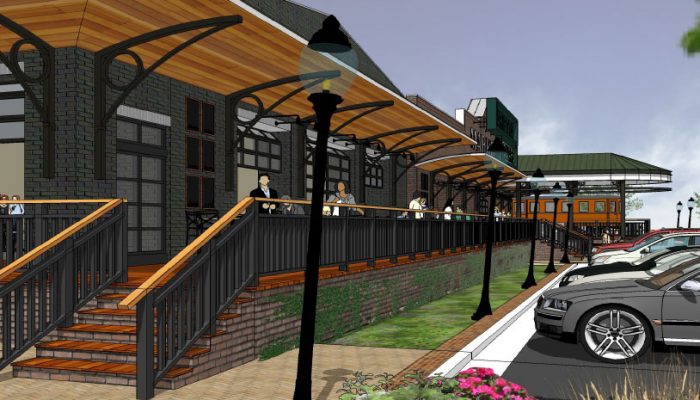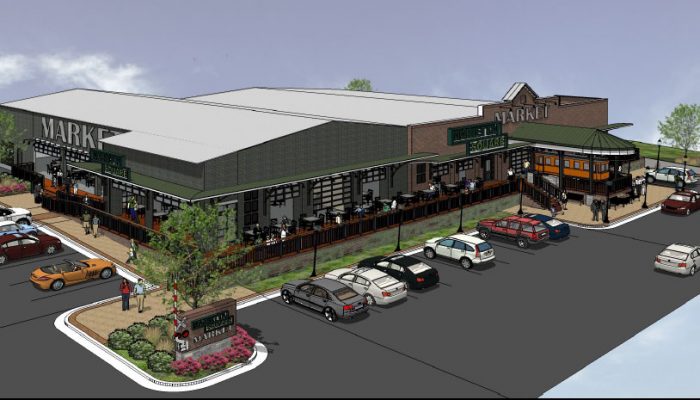 For more information, please visit MariettaSquareMarket.com.