The Marietta Square Market is a planned 18,500 sf food hall with retail shops located near the Marietta Square.  The market will feature restaurants, as well as a food hall with retail space and restaurant booths with numerous sectional overhead doors that open to the outside. Preliminary plans also indicate a covered box car at the entrance, a covered patio, and a bar area and center common area seating.
Confirmed Restaurants:
Bread and Butter Bakery
Forno Wood Fired Artisan Pizza
Grand Champion BBQ
Lucky's Burgers & Brew
Meat in the Middle
Momo Son Ramen
Pita Mediterranean Street Food
Shai-Karr Thai Food
Street Taco
Tandoori Square Indian Street Food
Tiny Bubbles Tea Bar
TopPoke Korean & Poke
Building Specs:
Total gross building area – 18,925 sf
Covered Patio Area – 1,655 sf
Covered box car – 847 sf
Restaurants and booth – 9,803 sf
Pantry storage and loading – 1,437 sf
Circulation and common area – 7,685 sf
Address:
Marietta Station
68 South Marietta Pkwy SW
Marietta, GA 30060
Opening is scheduled for early 2019.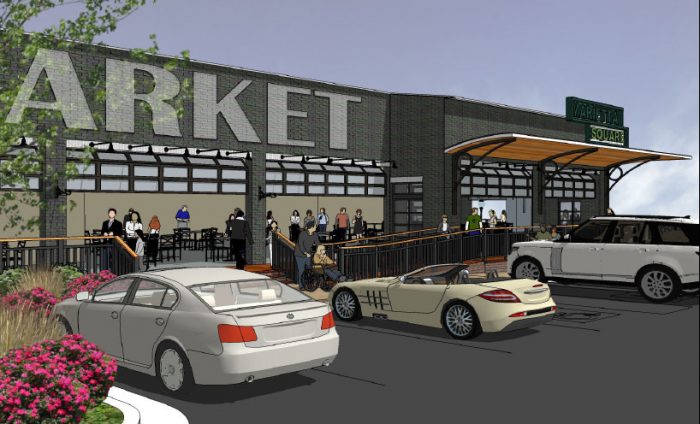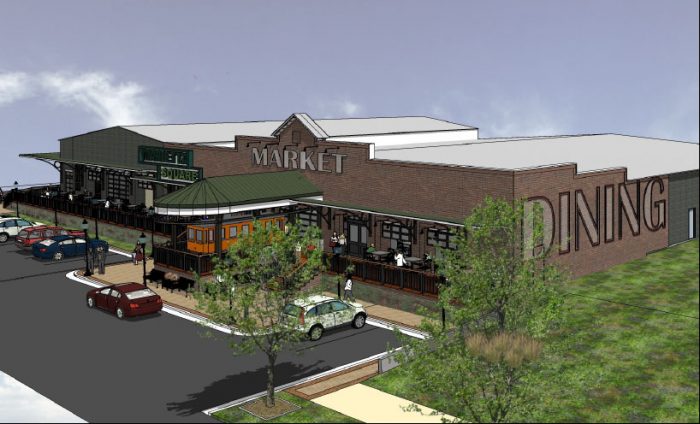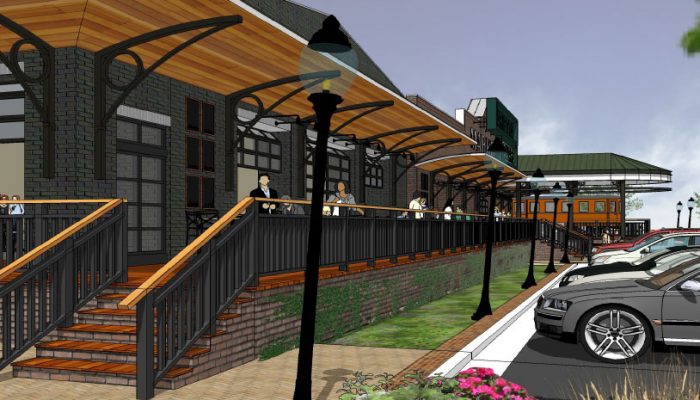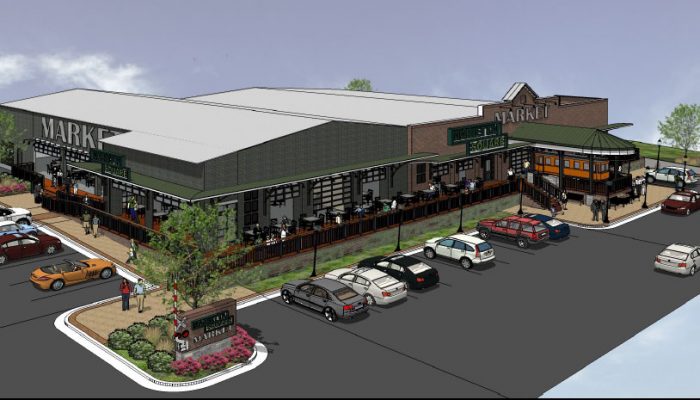 For more information, please visit MariettaSquareMarket.com.