Editor's Note: 2015 was the last year for the Whole Hawg Happenin' BBQ and Music Festival.
The great barbecue of the South is the focus of the Annual Whole Hawg Happenin' – a BBQ & Music Fest taking place on the Marietta Square on Sunday, September 27, 2015 from 11am to 6pm. The best metro Atlanta area restaurants and caterers will be on hand offering samples of their tasty bbq and other dishes while a variety of bands will be playing throughout the day. Attendance is free and tastes of BBQ range from $.50 – $5.00.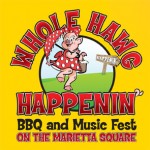 The family friendly BBQ event features:
Tasty BBQ and food
Live entertainment
Food demonstrations
Beer Garden
Large Kids Corner featuring fun activities
And more fun and excitement
Date:
Sunday, September 27, 2015
Time:
11am – 6pm
Location:
Marietta Square
50 Park Square
Marietta, GA 30060
Admission:
Admission to the whole hog happening is free, food prices range from $0.50 to $5.00.
Participating Food Vendors:
Williamson Bros
Nicks Smokehouse
Jim 'N Nicks
Big Shanty SmokehouseJohnny's Pizza
The Marietta Local
Kingwood BBQ
Incredible Falafel
Willy Grilly's
Little Jimmies Italian Ice
Come N Get It
Cajun Johns
Wolf Creek BBQ
Rusty Nutz Boiled Peanuts
Greek Tavern
Coco Bongos
Granny's Old Fashioned Lemonade
Deep Fried Brownies
Yogli Mogli
Food Trucks
And more to come…
Live Music Schedule:
Gas South Entertainment Stage – Glover Park Bandstand
11am till 11:30 am – East Cobb Band
1 pm to 3 pm – Hurricane Wilson
3:30pm to 4 pm – Walker High School Band
5 pm to 6 pm – Red Clay
West Park Stage – in front of Marietta Pizza Co.
11 am to noon – Kirk Smith
1 pm to 5 pm – Men in Blues
East Park Stage – by Government Buildings
12:30 pm-1:30 pm – Kickin Edgar
3 pm to 5 pm – Hoosier Daddy
5:30 to 6:15 pm – Peachy Pyron
Parking:
Free
For more information, please call MaryClaire Andres at (404) 388-6975.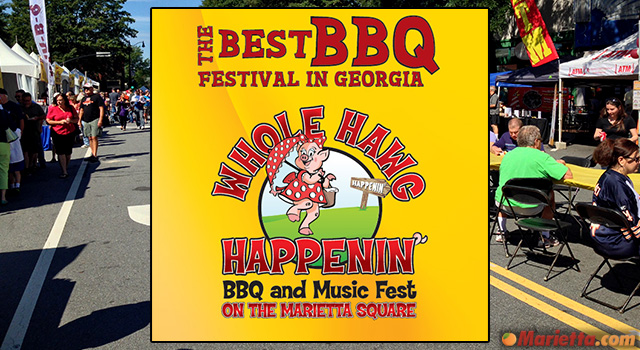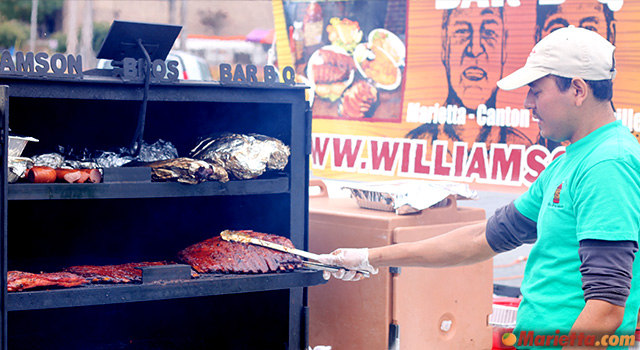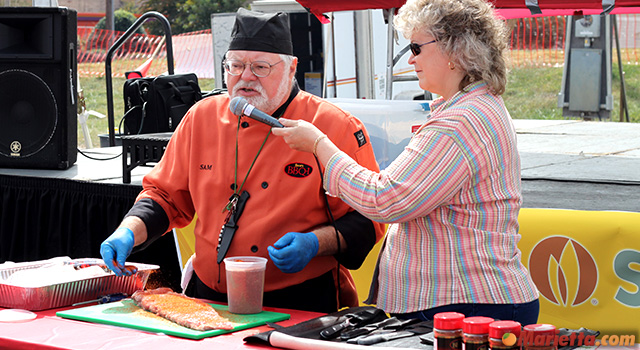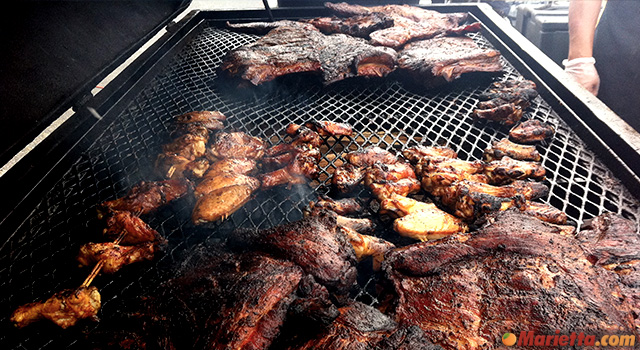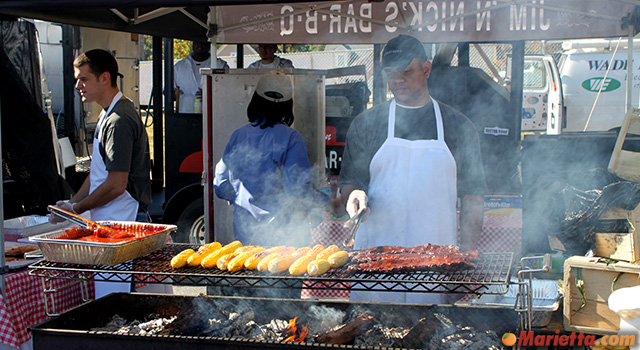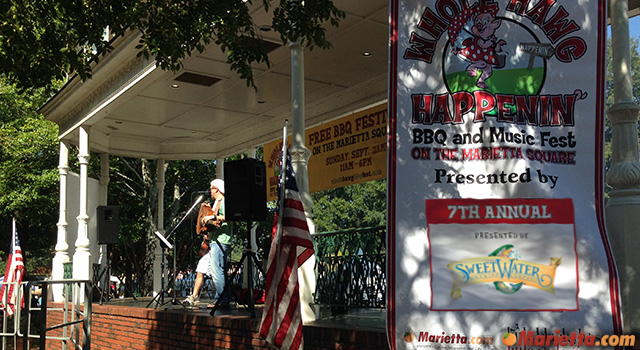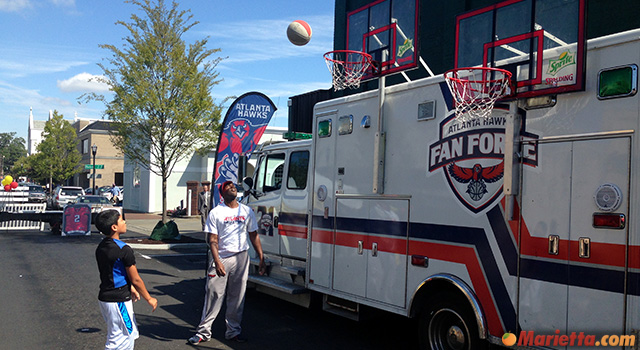 For more information, please call MaryClaire Andres at (404) 388-6975.