The 84th annual North Georgia State Fair is coming to town from September 22 through October 2, 2016. As the largest fair in metro Atlanta, it attracts an estimated 300,000 people every year from North Georgia and neighboring states. The fair features live music, free attractions and shows, blue ribbon competitions, flower shows, live farm and exotic animals, dancers and performers, fun food, and rides on the Great James H. Drew Exposition – one of the largest carnival midways in the U.S. The fair offers free concerts with big names hitting the stage. A covered arena guarantees concerts rain or shine.
2016 Concert Schedule
All concerts are free with fair admission.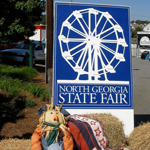 Friday, September 23, 2016 at 8 pm – Audio Adrenaline and 7eventh Time Down
Saturday, September 24, 2016 at 8 pm – Granger Smith
Wednesday, September 28, 2016 at 7 pm – Scotty McCreery with Zach Seabaugh
Thursday, September 29, 2016 at 8 pm – Frankie Ballard
Friday, September 30, 2016 at 8 pm – Colt Ford
Saturday, October 1, 2016 at 8 pm – Jana Kramer
2016 Shows:
New shows for 2016 include Lady Houdini, K-9s in Flight, and Peter Hart's Puppet Show.  Returning shows include Sea Lion Splash, Robinson's Racing Pigs & Paddling Porkers, Brian Ruth "Master of the Chainsaw", Eudora Farms Exotic Petting Zoo, North Georgia Animals Petting Barn, Oscar the Robot. All shows are free with paid admission.
Admission:
$7 adults
Free for children 10 and under
Ride tickets are $1.25 each (please note that all rides require 2 or more tickets a piece), $20.00 for 21 tickets, $50.00 for 55 tickets and $100 for 120 tickets.
Parking is $3
Concerts are free with fair admission
Fair tickets will be available at all Metro Atlanta Walgreens beginning August 22 – September 23. Adults $3.50, 21 Ride Tickets $11.00.
Unlimited Rides:
Thursday, September 22, 2016 (opening day) – $20
Saturday, September 24, 2016 – $25
Monday, September 26, 2016 – $15
Tuesday, September 27, 2016 – $20
Wednesday, September 28, 2016 – $20
Saturday, October 1, 2016 (sold from 11 am to 3 pm, good till close) – $25
2016 Hours:
Monday through Thursday 4 pm to 11 pm
Fridays 4 pm to midnight
Saturdays 10 am to midnight
Sundays 12:30 pm to 10:00 pm
Address:
Jim Miller Park
2245 Callaway Road
Marietta, GA 30008
Contact Information:
Legendary Fair, Legendary Fun 
Few events signal the start of fall quite like a fair imbued with the scent of cotton candy, the roar of rollercoasters and the halogen glow of old-fashioned carnival booths. This year, autumn in Cobb County begins the same way it has for 83 years, with the start of the North Georgia State Fair. For 11 glorious days at the end of September, a local tradition… more…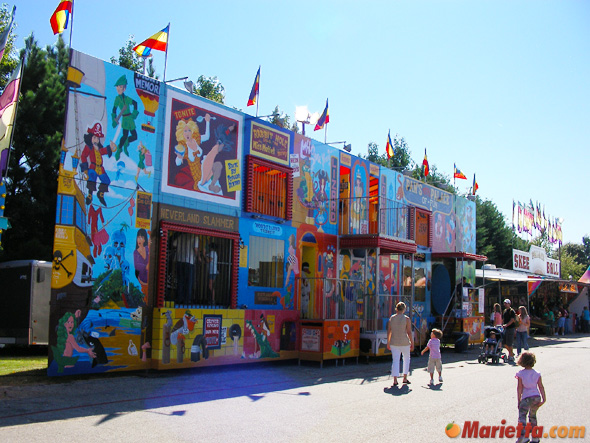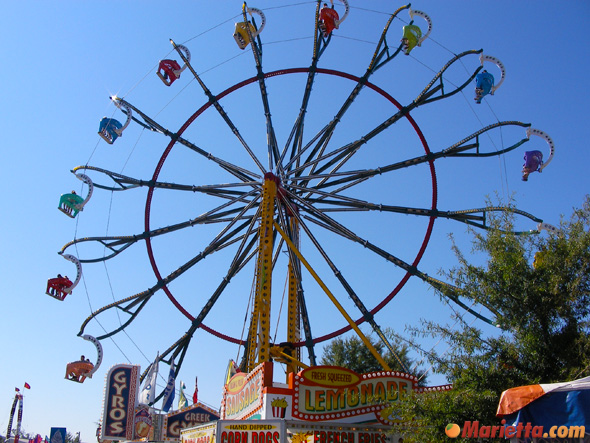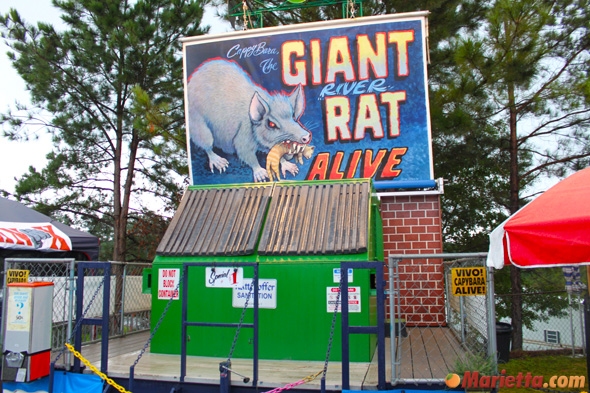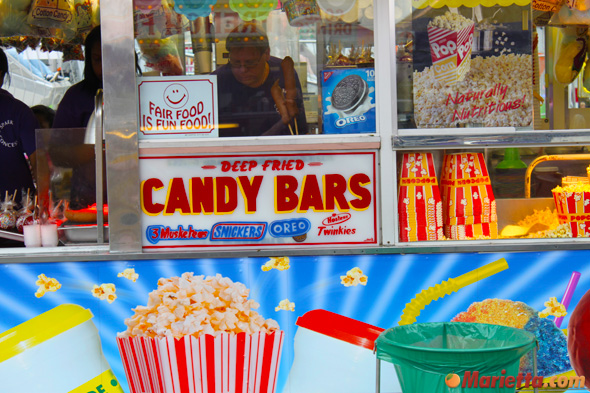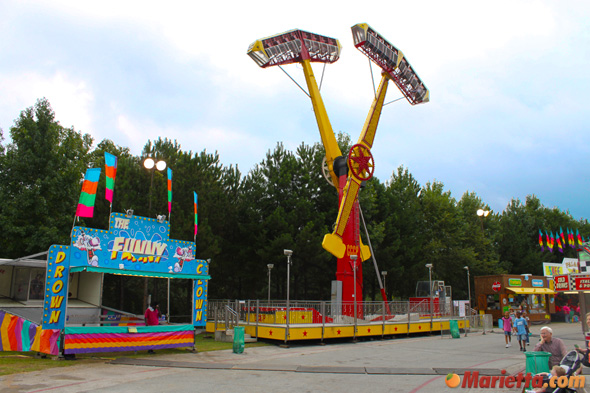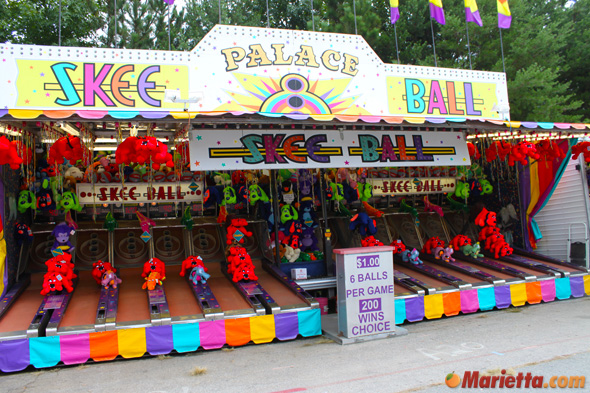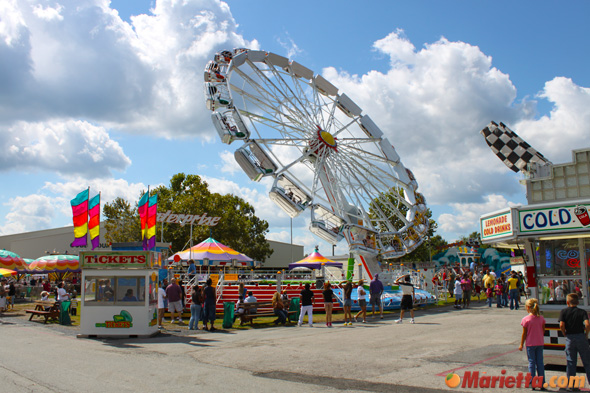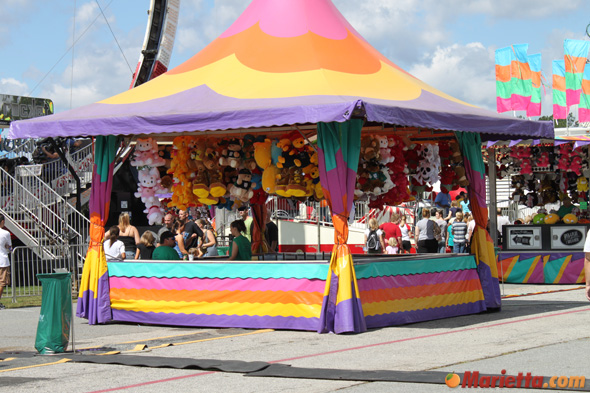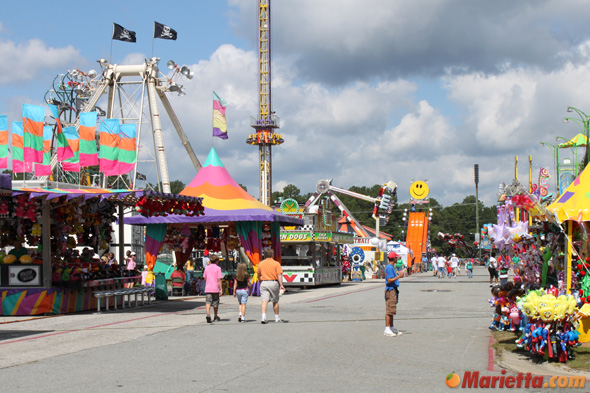 Event organizer's contact information:
Phone:
(770) 423-1330 or
(770) 528-8989 after September 1