The 89th annual North Georgia State Fair is coming to town from September 23 through October 3, 2021. As the largest fair in metro Atlanta, it attracts an estimated 300,000 people every year from North Georgia and neighboring states. The fair features live music, free attractions and shows, blue ribbon competitions, flower shows, live farm and exotic animals, dancers and performers, fun food, and rides on the Great James H. Drew Exposition – one of the largest carnival midways in the U.S. The fair offers free concerts with big names hitting the stage. A covered arena guarantees concerts rain or shine.
2021 Concert Schedule
All concerts are free with fair admission.
Friday, September 24: We Are Messengers
Saturday, September 25: Chris Lane
Wednesday, September 29: Gabby Barrett
Thursday, September 30: Jon Langston
Friday, October 1: Chase Rice
Saturday, October 2: Mark Wills
2021 Shows: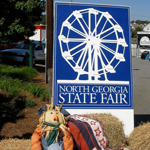 Paul Bunyan Lumberjack Show:  If you want great old-fashioned fun and family entertainment, the Paul Bunyan Lumberjack Show is where you want to be! The show is filled with action packed competition and plenty of laughter. This show features only quality lumberjack competitors known throughout the world.
Jurassic Kingdom:  Jurassic Kingdom will have audiences roaring with excitement!  Not only do patrons get to experience life-like dinosaurs in ACTION, they also have the opportunity to touch and interact with them throughout the show!  Meet fantastic characters Terry the talking, comical Pterodactyl, Jack, a 2-month old Brontosaurus, & many more!
Kachunga & the Alligator Show:  From deep in the Florida swamp comes Kachunga, a real American Bushman, who dares to step foot into the watery domain of the alligator.  Watch in astonishment as he apprehends one of these man-eating reptiles with his bare hands.  Facts and humor, mixed with daring, sets the stage for Kachunga's presentation.  This is an absolute one of a kind show and is guaranteed to bring audiences to the edge of their seats.
ARCY, Live Event Murals:  Known for his paint splashed style of large scale street art, ARCY has been honing his skills for over a decade.  In 2015, he announced his inaugural North American live event tour, where he took his skills on the road, spray painting 8'x12' live event walls in front of thousands of onlookers in many of the largest cities across the nation.  Since then, ARCY has created hundreds of live murals and permanent large scale works throughout North America, Australia, and Europe.  His clients include The Smithsonian Institute, Major League Baseball, America's National Parks Service, and he is currently developing a collaborative body of work for The Walt Disney Company as a Disney Fine Artist.
Magic Man TJ Hill:  Magic Man TJ Hill has traveled the country with his unique style of comedy and magic for over a decade. His show is filled with music, audience participation, hilarious comedy, and unbelievable magic!  Watch as someone defies gravity by floating in mid-air and borrowed objects appear in the most impossible places!  Appearing September 24-30.
David Smith "The Human Cannonball": David "The Bullet" Smith will be shot out of a cannon, flying 300 feet in the air, across the midway several times daily.
Sandscapes: This is performance art the whole family will enjoy. You will want to bring the whole family back again and again as the Sandscapes sculptors transform 50 tons of sand into a specially-themed work of art throughout the run of the fair.
Robo-Cars: One of the most unique and entertaining acts you will see. This real life Transformer will be cruising, dancing, and transforming daily.
Treeman and Cowboy Woody: The phenomenon known as the Walking TreeMan! Barely distinguishable from the real trees, Walking TreeMan moves slowly and deliberately down the street, enchanting all that meet him. At over 12 feet tall, TreeMan can be seen from 150 yards away! Keep your eyes peeled also for someone dressed as Woody from Toy Story…only he's 10 feet tall! He will be performing amazing lasso tricks to entertain the fair goers of all ages!
Robinson's Racing Pigs & Paddling Porkers – Come cheer on the funniest racing experience ever! Pig racing gets even better when celebrities like Britney Spareribs and Lindsay Slowham are vying for the coveted Oreo prize. These porkers will race and swim straight to the top of your most fun list!
Eudora Farms Exotic Petting Zoo– Experience an interactive, hands-on exotic animal petting zoo. It includes 20 to 25 rare and exotic animals from around the world. See a wallaby, a zebra, a lemur and have a chance to ride a camel. This is an experience the whole family won't soon forget.
Brian Ruth "Master of the Chainsaw" – Will be back to transform raw logs into true works of art with only a chainsaw.
North Georgia Animals Petting Barn – at the south entrance of the fairgrounds provides a fun and educational experience for children and adults alike. Some of the animals that will be on hand include chickens, goats, cows, rabbits, llamas and much more! Pony rides too!
Other long-time traditions will continue, including sanctioned flower shows, non-commercial exhibits, and more than 40 amusement rides and games courtesy of the Great James H. Drew Exposition.
All shows are free with paid admission.
Gate Admission:
$10 admission.
Children 10 and under are free.
Ride tickets are $1.25 each, $20 for 21 tickets, $50 for 55 tickets and $100 for 120 tickets.
All rides require more than one ticket.
Parking is $5.  
ATM machines are located on the midway.
Online advance discount tickets can be purchased for $7, with children 10 and under free. A book of 21 ride tickets can be purchased for only $11 (a 50% discount) through September 23, 2021. Visit www.northgeorgiastatefair.com
Discount Tickets:  Half price tickets can be purchased for $5, with children 10 and under free – available at all Metro Atlanta O'Reilly Auto Parts September 1, 2021 – October 3, 2021.
Unlimited Ride Specials:       
$20 Pay-One-Price Ride Specials – on Thursday (opening day), 9/23/21; Monday 9/27/21; Wednesday, 9/29/21 and Thursday 9/30/21.
$25 Pay-One-Price Ride Specials – on Fridays 9/24/21 and 10/1/21.
$30 Pay-One-Price Ride Specials – on Saturdays, 9/25/21 and 10/2/21 from 11am to 3pm (good till close), and Sunday 10/3/21.
Hours:
Monday through Thursday 4 pm to 11 pm
Fridays 4 pm to midnight
Saturdays 10 am to midnight
Sundays 12:30 pm to 10:00 pm
Address:
Jim Miller Park
2245 Callaway Road
Marietta, GA 30008
Contact Information:
---
Legendary Fair, Legendary Fun 
Few events signal the start of fall quite like a fair imbued with the scent of cotton candy, the roar of rollercoasters and the halogen glow of old-fashioned carnival booths. This year, autumn in Cobb County begins the same way it has for 83 years, with the start of the North Georgia State Fair. For 11 glorious days at the end of September, a local tradition… Read More…
---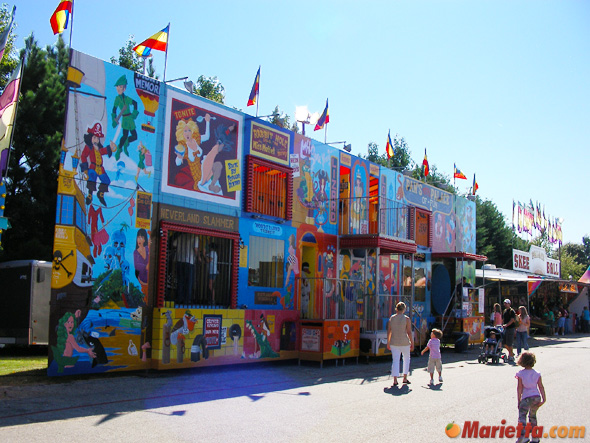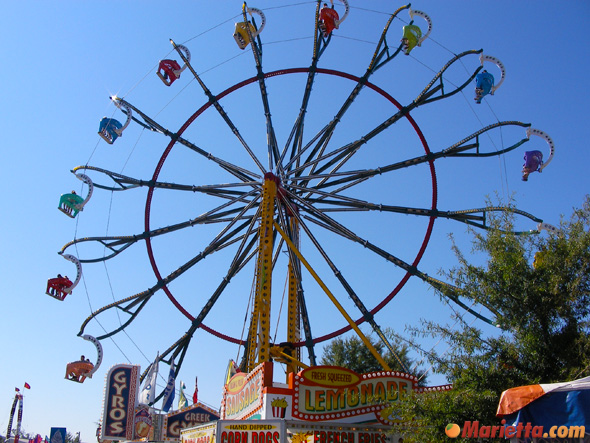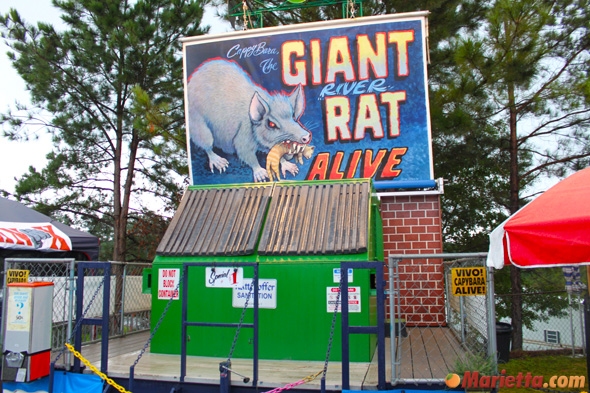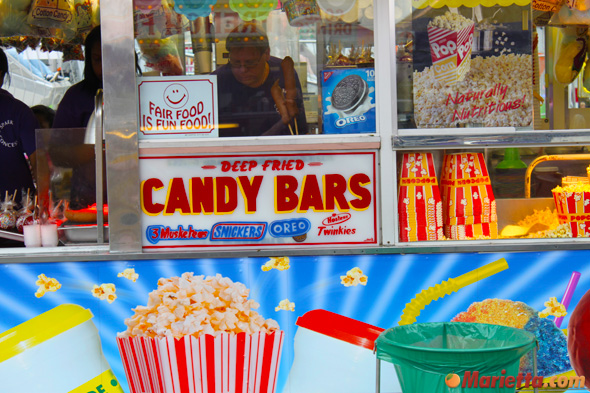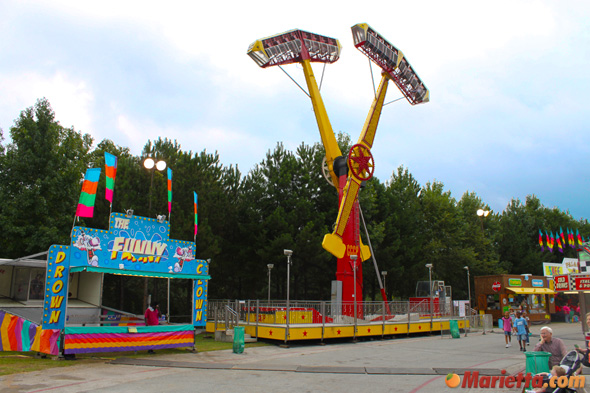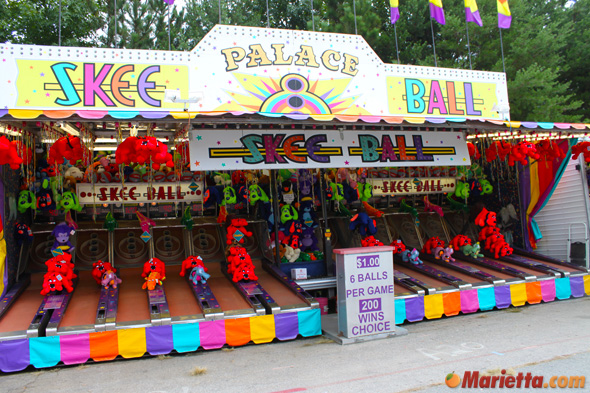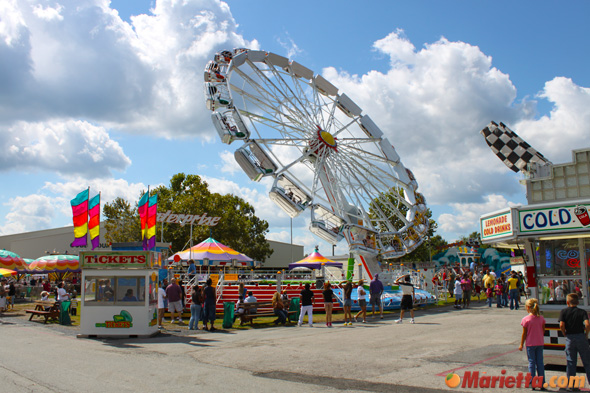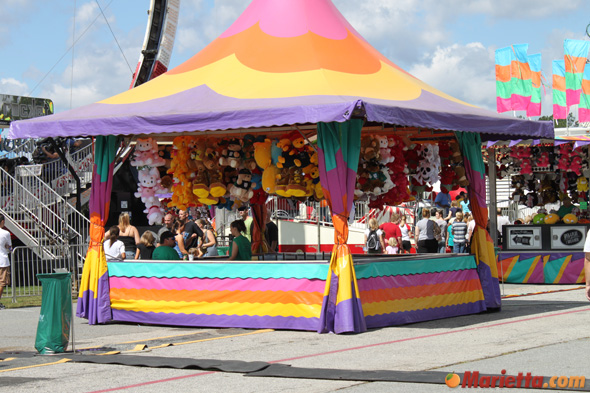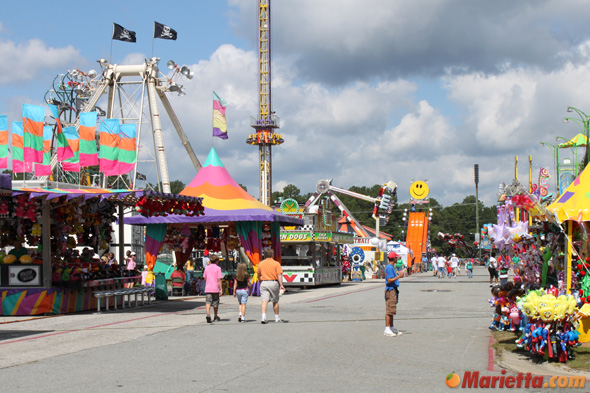 Event organizer's contact information:
Phone:
(770) 423-1330 through September 3
(770) 528-8989 after September 3
Website: NorthGeorgiaStateFair.com