The Easter Bunny is hopping to town, and he is bringing plenty of eggs, candy, games, and fun for the whole family. Check out the Marietta.com Easter Egg Hunt Guide below to find a hunt near you!
March 18, 2016
6:30pm
Acworth Easter Egg Hunt
Acworth Sports Complex
4000 South Main Street
Acworth, GA 30101
(770) 917-1234.
The Easter Egg Hunt will include over 20,000 eggs filled with toys, candy and prizes.
Acworth.com/acworth-easter-egg-hunt/
March 18, 2016
6:30 pm
Marietta Easter Egg Hunt
(the "Easter Egg Scramble")
Laurel Park
151 Manning Road
Marietta Ga 30064
(770) 794-5601
Sponsored by the Marietta Parks and Recreation Department, the Easter Egg Scramble features plenty of great candy and fun prizes for all. The hunt is divided into groups based on age, and after the hunt you can visit with the Easter Bunny for great photo opportunities.
Marietta.com/laurel-park-easter-egg-hunt
March 19, 2016
8 am and 10 am
Kennesaw Bunny Breakfast
Ben Robertson Community Center
2753 Watts Drive
Kennesaw, Georgia 30144
Enjoy a hot, delicious breakfast and personal visits with the Easter Bunny as he makes his way from table to table to say hello to all the boys and girls.
Kennesaw.com/easter-egg-breakfast
March 19, 2016
11 am
Sewell Mill Baptist Church Spring Fling & Easter Egg Hunt 
Sewell Mill Baptist Church
2550 Sewell Mill Road
Marietta GA 30062
Sewell Mill Baptist Church will host its Annual Easter Egg Hunt, featuring egg hunts for children through 5th grade with prizes, plus crafts, games, cake hop and a silent auction. Lunch will be served at $5 per plate for an Adult and $3 for children. Admission is free.
Marietta.com/sewell-mill-baptist-church-easter-egg-hunt
March 19, 2016
6:30 pm
Marietta Breakfast with the Easter Bunny
Custer Park Sports and Fitness Center
545 Kenneth E. Marcus Way
Marietta, GA 30060.
(770) 794-5630
The City of Marietta's Parks & Recreation Department is hosting a special Breakfast with the Easter Bunny. Breakfast treats will be served while children create Easter crafts and meet the Easter Bunny.
Marietta.com/Breakfast-with-the-Easter-Bunny
March 20, 2016
1:15 pm
East Cobb YMCA Easter Egg Hunt (and Healthy Kids Day)
1055 East Piedmont Rd. NE
Marietta, GA 30062
(770) 977-5991
Easter Egg Hunt ages 8 and under: See the Easter Bunny and hunt for prize-filled eggs! Bring your camera and Easter baskets. Held inside if it rains. Please arrive on time as this is fast and furious event.
Marietta.com/east-cobb-ymca-easter-egg-hunt
March 26, 2016
9 am
Mt. Bethel United Methodist Church
4385 Lower Roswell Rd.
Marietta, GA 30068
(770) 971-2880
Mark your calendars for this fun family event! The Egg Hunt is for ages 2 through 2nd grade. There will also be a Petting Zoo, the Easter Bunny, and other fun family activities. Reservations required. Bring one dozen pre-filled eggs per child to the church before the event. Find the golden eggs and collect a prize.
MtBethel.org/event/easter-egg-hunt
March 26, 2016
10 am
Northeast Cobb Community Egg Drop
Sprayberry High School
2525 Sandy Plains Road
Marietta, GA 30066-5799
(770) 423-1330
In addition to thousands of eggs on the field, thousands more will be dropped from a helicopter. So bring the family and enjoy candy, inflatables, face-painting, pictures with the Easter Bunny, lots of vendors, and fun for all ages.
Marietta.com/northeast-cobb-community-egg-drop
March 26, 2016
10 am
Smith Gilbert Gardens Easter Egg Hunt
2382 Pine Mountain Road
Kennesaw, Georgia 30152
(770) 919-0248
Smith Gilbert Gardens in Kennesaw is hosting their Second Annual Easter Egg Hunt on March 26, 2016.
Kennesaw.com/kennesaw-easter-egg-hunt-at-smith-gilbert
March 26, 2016
11 am
Crossroads Community Church Easter Egg Hunt
Laurel Park
151 Manning Road, SW, Marietta GA
(770) 906-7307
CrossRoads Community Church is sponsoring a fun time for the kids featuring face painting, balloon making, music, giveaways, photo booth and candy.
Marietta.com/crossroads-community-church-easter-egg-hunt
March 26, 2016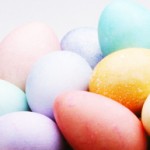 6 pm
Cobb County Easter Egg Hunt
Al Bishop Softball Complex
(formerly at Jim Miller Park)
1082 Al Bishop Dr.
Marietta, GA. 30008
(770) 528-8875 or (770) 528-4333
The Cobb County Easter Egg Hunt takes place on Saturday evening, March 26, 2016.  The glow-in-the-dark egg hunt under the stars takes place at Jim Miller Park in Marietta.
Marietta.com/marietta-easter-egg-hunt
March 27, 2016
9:45 am
Living Hope Easter Egg Hunt
Living Hope Church and Open Arms Christian Child Development Center
3450 Stilesboro Rd NW
Kennesaw, GA 30152
(770) 425-6726
FREE Easter Egg Hunt, pictures with the Easter Bunny, Butterfly Release, Easter Puppet Show, Family Brunch, Easter Crafts and Games for Children and Easter Worship on Easter Sunday.
Kennesaw.com/living-hope-easter-egg-hunt/
March 2016
Photos with the Easter Bunny
Town Center at Cobb (Center Court)
400 Ernest W Barrett Pkwy
Kennesaw, GA 30144
(770) 424-0742
The Easter Bunny will be here February 20 – March 26, 2016 for photos and visits. He will be located on the Lower Level in the Center Court. Photo packages are available for sale.
simon.com/mall/town-center-at-cobb
If you know of any Cobb County Easter Egg Hunts we are missing for 2016, please let us know in the comments below. Happy hunting!