The Easter Bunny is hopping to town, and he is bringing plenty of eggs, candy, games, and fun for the whole family. Check out the Marietta.com Easter Egg Hunt Guide below to find a hunt near you!
April 12, 2019
6:30pm
Acworth Easter Egg Hunt
Acworth Sports Complex
4000 South Main Street
Acworth, GA 30101
(770) 917-1234.
The Easter Egg Hunt will include over 50,000 eggs filled with toys, candy and prizes.
Acworth.com/acworth-easter-egg-hunt/
April 12, 2019
6:30 pm
Marietta Easter Egg Hunt
(the "Easter Egg Scramble")
Franklin Gateway Sports Complex
1034 Franklin Gateway SE
Marietta, GA 30067
(770) 794-5601
Sponsored by the Marietta Parks and Recreation Department, the Easter Egg Scramble features plenty of great candy and fun prizes for all. The hunt is divided into groups based on age, and after the hunt you can visit with the Easter Bunny for great photo opportunities.
Marietta.com/easter-egg-hunt
April 13, 2019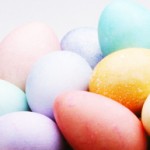 10 am
Cobb County Easter Egg Hunt
Al Bishop Softball Complex
(formerly at Jim Miller Park)
1082 Al Bishop Dr.
Marietta, GA. 30008
(770) 528-8875 or (770) 528-4333
Marietta.com/marietta-easter-egg-hunt
April 20, 2019
8 am and 10 am
Kennesaw Bunny Breakfast
Ben Robertson Community Center
2753 Watts Drive
Kennesaw, Georgia 30144
Enjoy a hot, delicious breakfast and personal visits with the Easter Bunny as he makes his way from table to table to say hello to all the boys and girls.
Kennesaw.com/easter-egg-breakfast
April 20, 2019
6:30 pm
Marietta Breakfast with the Easter Bunny
Custer Park Sports and Fitness Center
545 Kenneth E. Marcus Way
Marietta, GA 30060.
(770) 794-5630
The City of Marietta's Parks & Recreation Department is hosting a special Breakfast with the Easter Bunny. Breakfast treats will be served while children create Easter crafts and meet the Easter Bunny.
Marietta.com/Breakfast-with-the-Easter-Bunny
April 20, 2019
10 am
Northeast Cobb Community Egg Drop
Sprayberry High School
2525 Sandy Plains Road
Marietta, GA 30066-5799
(770) 423-1330
In addition to thousands of eggs on the field, thousands more will be dropped from a helicopter. So bring the family and enjoy candy, inflatables, face-painting, pictures with the Easter Bunny, lots of vendors, and fun for all ages.
Marietta.com/northeast-cobb-community-egg-drop
April 20, 2019
10 am
Smith Gilbert Gardens Easter Egg Hunt
2382 Pine Mountain Road
Kennesaw, Georgia 30152
(770) 919-0248
Smith Gilbert Gardens in Kennesaw is hosting their annual Easter Egg Hunt.
Kennesaw.com/kennesaw-easter-egg-hunt-at-smith-gilbert
April 20, 2010
4 pm
Mt. Bethel North
2509 Post Oak Tritt Road, Marietta, GA 30062
(770) 971-2880
Featuring inflatables, a petting zoo, storytelling, face painting, egg hunts, and food and drinks. Registration is required.
https://mtbethel.org/event/nc-easter-experience/2019-04-20/
April 2019
Photos with the Easter Bunny
Town Center at Cobb (Center Court)
400 Ernest W Barrett Pkwy
Kennesaw, GA 30144
(770) 424-0742
The Easter Bunny will be here for photos and visits. He will be located on the Lower Level in the Center Court. Photo packages are available for sale.
Additional Events:
Caring Bunny – Caring Bunny is an exclusive event reserved for children with special needs. This event is held before mall hours, so that it is a low sensory environment, and they can get you in and out as quick as possible. Reservations are required, see website link below for dates and reservations. They ask that you please enter through the Main Entrance between Belk and JCPenney.
Pet Night with the Easter Bunny – Bring your pet to pose with the Easter Bunny. No exotic animals please. They ask that you please arrive anytime between the scheduled event hours and enter through the Main Entrance, between Belk & JCPenney.
simon.com/mall/town-center-at-cobb/news-and-events
If you know of any Cobb County Easter Egg Hunts we are missing for 2019, please let us know in the comments below. Happy hunting!