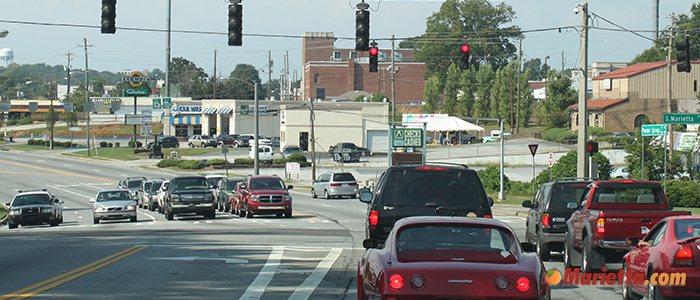 Marietta currently has three red light cameras that are used to detect when a vehicle crosses a designated stopping place after a traffic light becomes red. The red light cameras issue automatic citations using the vehicle license plate information.  When a driver is issued a $70 ticket, it is classified as a civil penalty and is not reported to the driver's insurance company and it is not added to the driver's record.
The three intersections in the City of Marietta are:
Cobb Parkway at Windy Hill Rd
Cobb Parkway at Allgood Rd
Powder Springs St at South Marietta Pkwy
In 2008, the City of Marietta collected $1,500,000 and netted almost $1,000,000 after expenses from the red light cameras. 2009 revenues at all three intersections were $1,420,466, minus expenses of $553,844, equals a profit of $866,622. 2010 revenues were $1,322,928, minus expenses of $434,808, equals a profit of $888,120.
Unincorporated Cobb County does not currently have any red light cameras.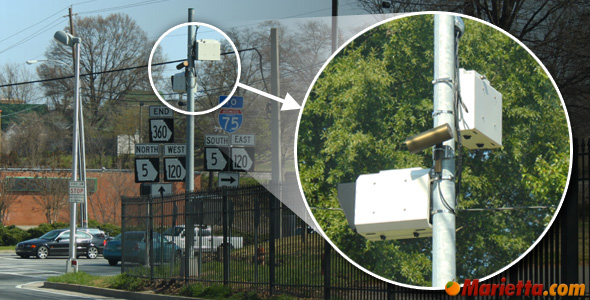 For more information, contact the City of Marietta Municipal Court Photo Red-Light Division at (770) 794-5435.