The Cobb County Library and The Friends of the Library are hosting their semi-annual book sale at Cobb Civic Center. Over 100,000 items are for sale at the event which takes place in the spring and fall for three days beginning on Friday. Sale items include books both hardbound and paperback for children, young adults and adults; audio-visuals including books on tape and compact disc; videocassettes; compact discs; records; magazines; and comic books. All proceeds are used to purchase new books and other library materials.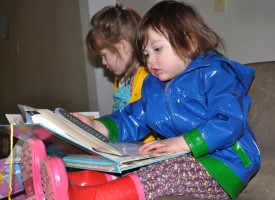 Prices
Prices range from 10 cents to $4.
Books, Magazines, Videos, Records, CDs, and More.
Adult Hardbacks – $1.50
Large format paperbacks – $1.00
Pocket paperbacks – $0.50
Comic Books – $0.25
Reader's Digest Con'd – $0.25 or $2.00 a box
Magazines (or $2 a box) – $0.10
DVDs & CD (singles) – $2.00
Multi-DVD/CD sets of movies & books – $4.00
Books on audiotape – $1.00
Records & VHS & Puzzles – $0.50
Empty A-V Cases – $0.10
Children's Hardbacks – $1.00
Children's pbs, board & golden bks – $0.50
Acceptable forms of payment are debit, credit, cash, and check. On Friday until 1 pm, ISBN scanners are not permitted. The book sale will only be able to sell up to 2 boxes of items at a time on Friday until 1 pm. Please plan to pay and take items to your vehicle before continuing shopping.
Date:
Spring Sale: April 14-16, 2023
Fall Sale: October 13-15, 2023
Time:
Friday from 9 am to 5 pm
Saturday from 9 am to 5 pm
Sunday from 1 pm to 5 pm
Admission:
Free
Parking:
Free
Address:
Cobb Civic Center
548 South Marietta Pkwy SE
Marietta, GA 30060
(Formerly held at Jim Miller Park)
For information on the sale or to volunteer for this event, please call Alex Beswick at (770) 528-2320 or visit cobbcounty.org/library.