The second annual Marietta Art & Design Show House takes place this September of 2012. The Show House is presented by the Marietta/Cobb Museum of Art and features original artwork in several different mediums. The event will highlight top interior designers, showcase a fantastic new home design, and will be the first show home to coordinate the interior design 'around' the art. The home will also showcase southeastern art and jewelry in the neighboring historic Lawrence House.
The Show House and Historic Lawrence House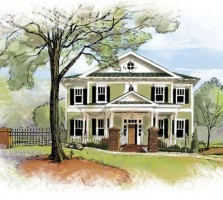 The 2012 show takes place at The Park at Anderson Farm. Thirty percent of all sales of jewelry and art in the gallery and the show house will benefit the Marietta/Cobb Museum of Art. A call for entries is available to all artists and an entry form can be found on the show house's website.
The Designers
2012 info coming soon.  In 2011, the Art & Design Show House's design team was led by design directors Kathy Kuruc, Melinda Heidt, and Beth Meyer, who brought over 70 years of combined design experience to the show house project. The design roster included both young and seasoned metro-Atlanta based designers with vision and design expertise not seen in a project of this nature in Cobb County, including: Leigh Ann Bushey, Cindy Davidson, Sue Dean, Ginger Gaddy, Jerome Garrison,
Ann Gronewald, Susan Hardy, Melinda Heidt, Nancy Hildreth, Chris Hutcheson, Molly Johnson, Kathy Kuruc, Beth Meyer, Clark Miller, Barbara Moran, Ann Morris, Yvonne Portwood, Kelli Wallace, Tony Whitlock, Debbie Withrow, and Anne Young.
The Artists
2012 artist information coming soon.  In 2011, artwork that was showcased in the show house included paintings and sculptures by Elizabeth Barber, Clara Blalock, Helen DeRamus, Claire Dunaway, Linda Flournoy, Seth Havercamp, Amanda Henrich, Mary Jane Huegel, Patrick McGannon, Lisa Moore, Anne Packard, Steve Penley, Eduin Rosell, Maci Scheuer, Belinda Sillars, and Richard Thompson.
"With the continuing decrease of funding for the arts by both government grants and corporate sponsors, The Marietta/Cobb Museum of Art is exploring fundraisers to continue operations," said Cathy Brazeal, Art & Design Show House chair. "This is something new and different for our community – a springtime celebration of creativity."
The Sponsors

Marietta.com is proud to be a sponsor of the Art & Design Show House. Top sponsors for the 2011 event included SCANA Energy, The AJC, Xfinity, WSB, and GeorgiaTrend. Other sponsors included the City of Marietta, ClearChannel Outdoor, Little Black Dress – Little Red Wagon Magazine, Marietta Power & Water, Georgia Commerce Bank, and many more.
The Reveal
Organizers will kick off the show house with an event called "The Reveal," a candlelit evening event that will give attendees the first look at the design and gallery. Supporters will enjoy live music, and an appetizing display of seasonal fare with cocktails available at a complimentary bar. A silent auction will offer a limited collection of impressive items, all benefitting the Marietta/Cobb Museum of Art. "The Reveal" tickets are $75 and attire is dressy casual.
Admission:
$15 in advance at www.ArtAndDesignShowHouse.com or for $20 at the door.
Dates:
September 2012
Hours:
9am – 2pm Wednesdays and Thursdays
9am – 6pm on Fridays
10am – 6pm on Saturday
Noon – 6pm on Sundays
Address:
The Park at Anderson Farm
Marietta, Ga
Parking:
coming soon…
For more information, please call (770) 528-1444.
[mappress]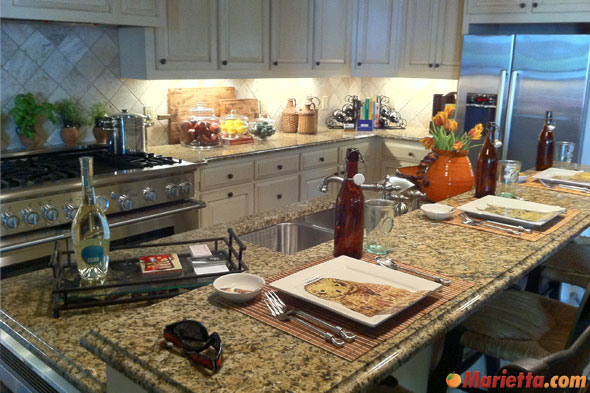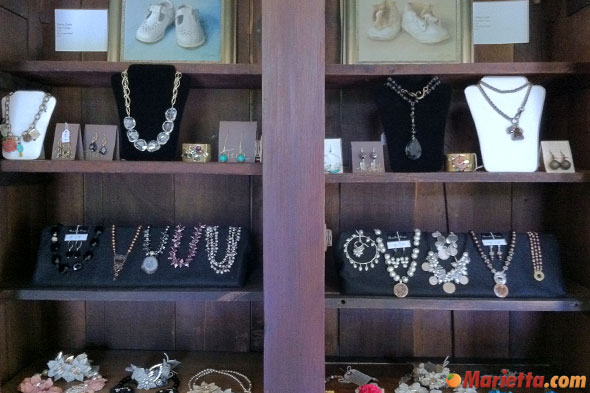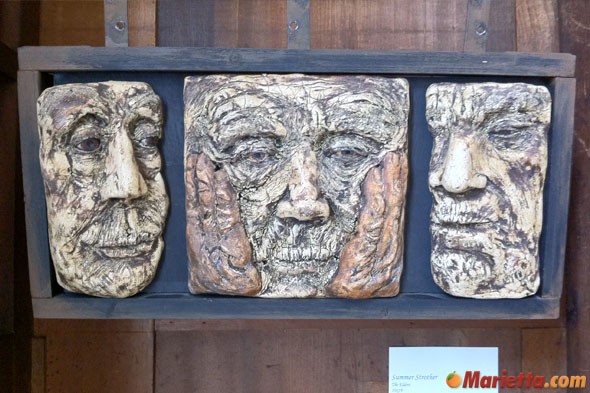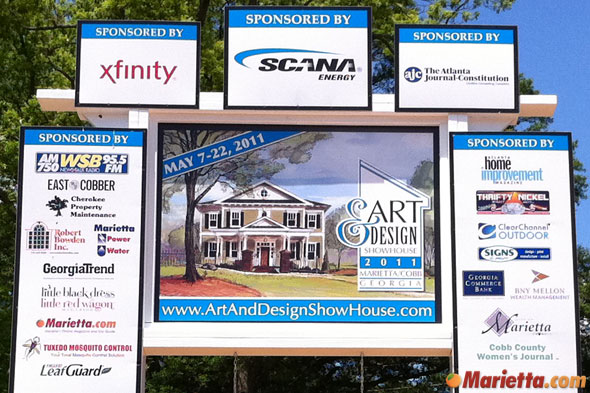 About The Marietta/Cobb Museum of Art

The Marietta/Cobb Museum of Art is the leading visual arts center in the metro Atlanta that focuses solely on American art. Its mission is to inspire and educate a diverse community through exhibition, interpretation, collection and presentation of works of American art.