6th Annual Marietta Zombie Walk Cancelled
A note from the event organizer
Hello ghouls.
Wanted to make sure everyone is in the loop as much as possible. I know I've been getting tons of emails on the subject. I've let the city know that I'm not planning on putting on the Marietta Zombie Walk this year. I've been searching for some folks that may be interested in taking up the cause but those haven't panned out so far. It's been a great 5 years but as a one man show I just couldn't find enough time this year to make it happen. For now this is just a 2016 thing and things may change for 2017. Some other cities have also been asking to have such events. Ya never know. Planning this event and finding sponsors has become a massive undertaking so looking at 2016 as a regrouping year. Please keep giving to MUST Ministries as much as you can. Keep an eye peeled over at Carnival of Doom for what's next. Will have some things brewing over at The Burnt Hickory Brewery in October as usual as well as some possible one-off weird things. The dead will walk again soon.
From the 2015 event:
We had hoped all was well…apparently, we were dead wrong.  The undead of Marietta, Georgia are coming back again to help our community of the living on October 17, 2015 and for the fifth year the zombies will bring donations to support MUST Ministries. In 2011 they started with over 200 undead and the horde has continued to grow to last year close to 900 strong filling 40 barrels of food and donating almost $3000 to help the living in need over the last 4 years. YEAR FIVE? It's looking to be the biggest yet…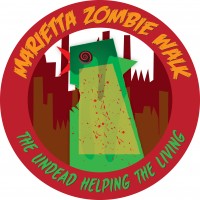 All proceeds and collected food from the Marietta Zombie Walk goes directly to MUST Ministries in their mission to help local humans in need.
What's a Zombie Walk? A Zombie Walk is an organized (as organized as zombies can be) public gathering of people dressed in zombie costumes (we hope these are only costumes). The walks take place in an urban center as the participants make their way around city streets and through public spaces in an orderly fashion. In Marietta, the undead will again roam the streets around Marietta Square in a not-so-brisk 0.8 mile stumble. This is an undead family event.
There's a little undead in all of us, so bring out your best zombie look and food donations (human cash & credit card donations work) and join the local undead in Marietta Square. Victims Spectators are welcome to come play with us while helping the local food pantry (zombies do not need food for humans, right?) The Infestation (Gathering) starts at 5 pm in Glover Park. The Feeding (Walk) starts promptly at 6 pm. Makeup artists will be on hand during the festival to help bring out the undead for a monetary donation or arrive already in character using your own creativity.
http://MariettaZombieWalk.org
http://Facebook.com/MariettaZombieWalk
twitter @MariettaZombies (#MariettaZombieWalk)
Date:
Cancelled for 2016
October 17, 2015 from 5 pm to 8 pm
The Infestation (Gathering) starts at 5 pm in Glover Park. The Feeding (Walk) starts promptly at 6 pm.
Admission:
0; bring food for the living
Address:
50 N Park Sq NE
Glover Park / Marietta Square
Marietta, GA
For more information, please visit MariettaZombieWalk.org
ABOUT MUST MINISTRIES
Since 1971, the non-profit organization MUST Ministries has been dedicated to "Serving Our Neighbors In Need" by providing a "Hand Up" during tough times. MUST served more than 32,000 people in Cobb and Cherokee Counties last year through a variety of programs including sheltering and feeding, education and employment services, food and clothing pantries, Summer Lunch, Toy Shop and more. Approximately half of the people served by MUST are children. For more information on MUST Ministries and how you can help, visit www.mustministries.org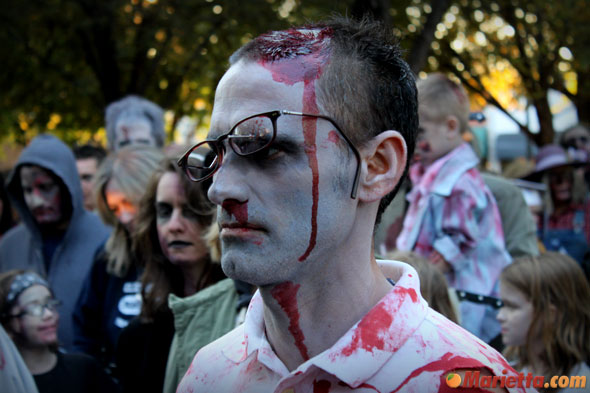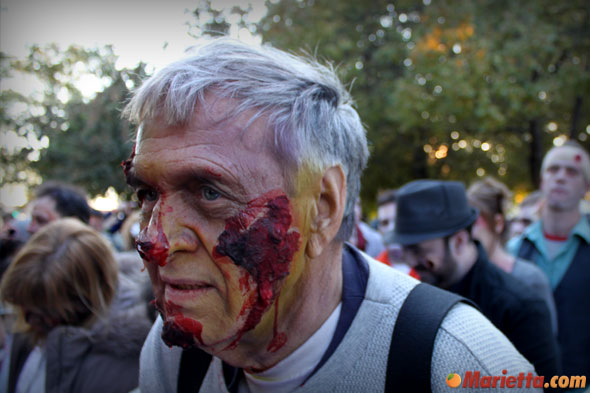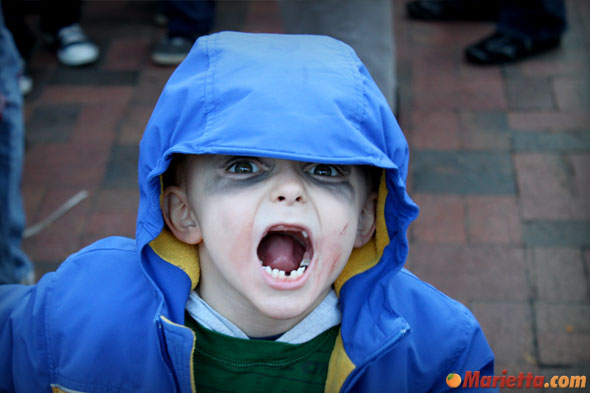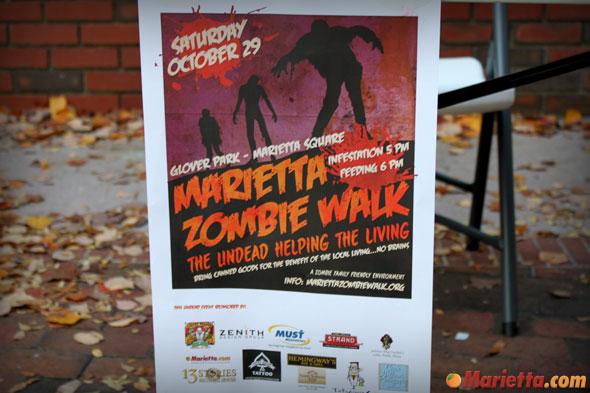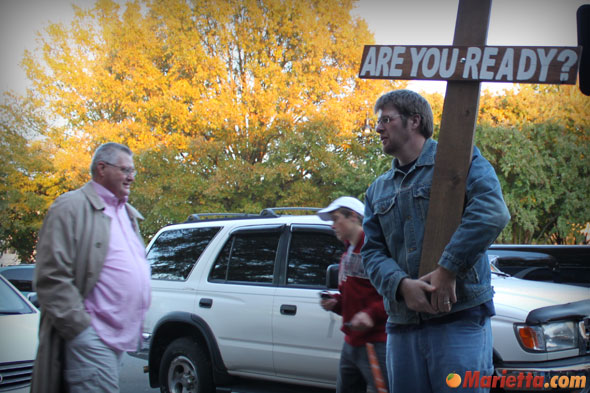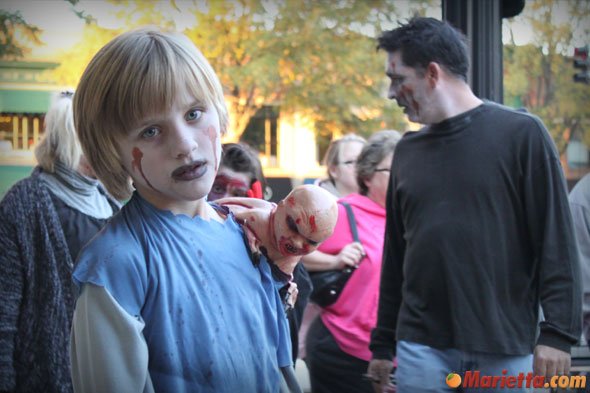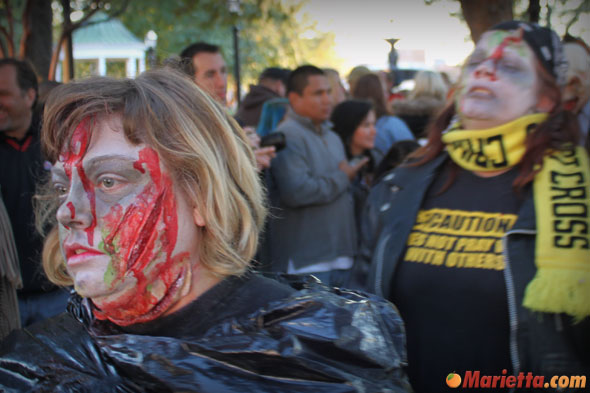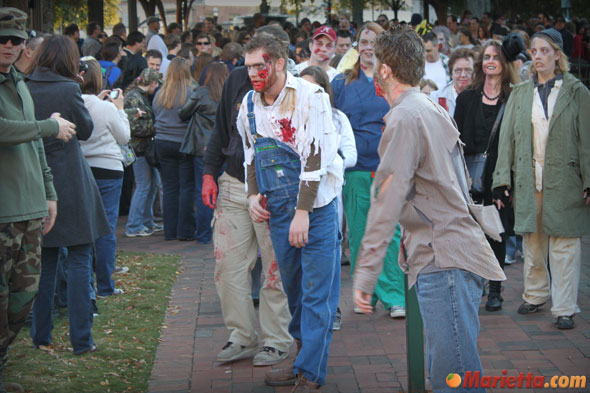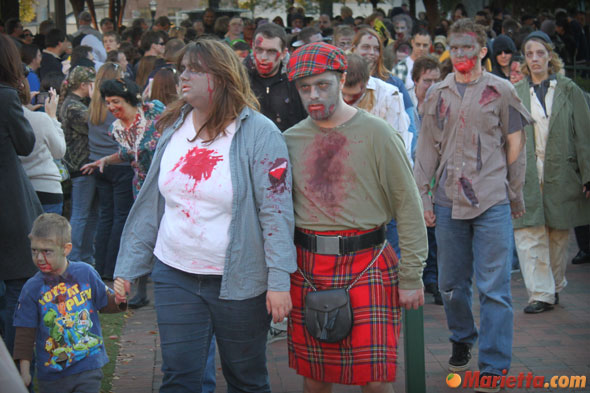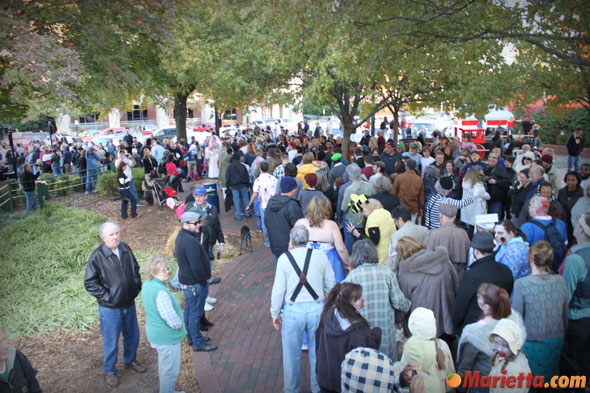 For more information, please visit MariettaZombieWalk.org