The 88th annual North Georgia State Fair has been canceled for 2020.  This will be the first time the fair has been canceled since World War II. From the event organizers, "While still in the early stages, we are excited about the prospect of still being able to provide you with the number one reason you come to the fair.  FOOD!! We are working on bringing you your favorite fair foods with The Taste of the Fair, a drive-thru food experience.  This would take place over the course of two weekends (Sept. 26 – 28 & Oct. 2 – 4) in the main parking lot of Jim R. Miller Park."
More info: Taste of the Fair
"Every effort has been made to find a viable solution for bringing the fair to fruition this year.  However, between Cobb and Douglas Public Health notifying us of continued use of Jim R. Miller Park for COVID-19 testing through the end of the year, the extension of Governor Kemp's Public Health State of Emergency, and an abundance of caution for the ongoing uncertainty of the pandemic, the difficult and heartbreaking decision has been made to cancel.  Cobb County Fair Association President Frank Wigington said, "We wanted to delay the decision as long as possible to offer every opportunity to devise an effective plan.  But after meeting with county officials and hearing their plans for the continued use of the park, we realized there were no options available left for us."  Fair Manager Tod Miller remains hopeful going forward, "Now, more than ever, our community needs positivity and strength.  We look forward to being back with you next year, stronger and better than ever."
As the largest fair in metro Atlanta, it attracts an estimated 300,000 people every year from North Georgia and neighboring states. The fair features live music, free attractions and shows, blue ribbon competitions, flower shows, live farm and exotic animals, dancers and performers, fun food, and rides on the Great James H. Drew Exposition – one of the largest carnival midways in the U.S. The fair offers free concerts with big names hitting the stage. A covered arena guarantees concerts rain or shine.
2020 Concert Schedule
All concerts are free with fair admission.
2020 Shows: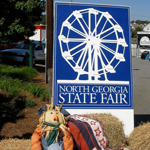 All shows are free with paid admission.
Admission:
$7 adults
Free for children 10 and under
Individual tickets are $1.25 each (please note that all rides require 2 or more tickets a piece), $20.00 for 21 tickets, $50.00 for 55 tickets and $100 for 120 tickets.
Parking is $5
Concerts are free with fair admission
Unlimited Rides:
* Must be purchased between 11am and 3pm, good until close.
Hours:
Monday through Thursday 4 pm to 11 pm
Fridays 4 pm to midnight
Saturdays 10 am to midnight
Sundays 12:30 pm to 10:00 pm
Address:
Jim Miller Park
2245 Callaway Road
Marietta, GA 30008
Contact Information:
---
Legendary Fair, Legendary Fun 
Few events signal the start of fall quite like a fair imbued with the scent of cotton candy, the roar of rollercoasters and the halogen glow of old-fashioned carnival booths. This year, autumn in Cobb County begins the same way it has for 83 years, with the start of the North Georgia State Fair. For 11 glorious days at the end of September, a local tradition… Read More…
---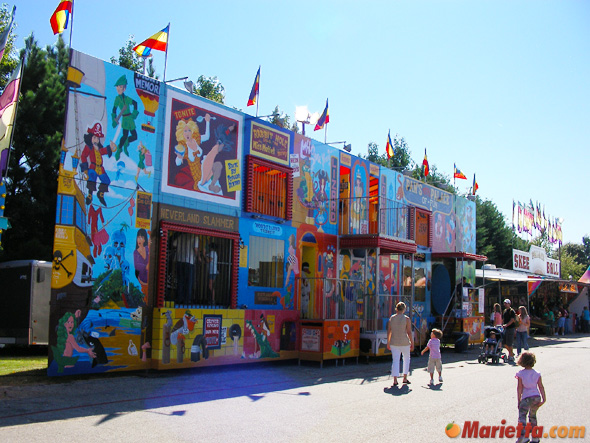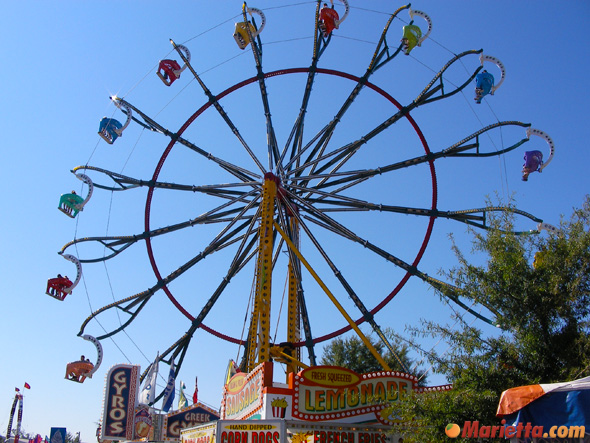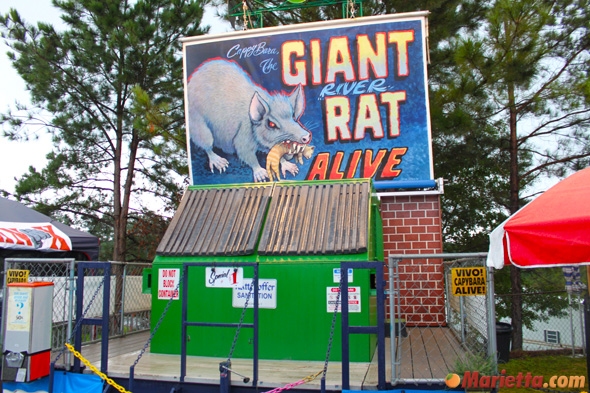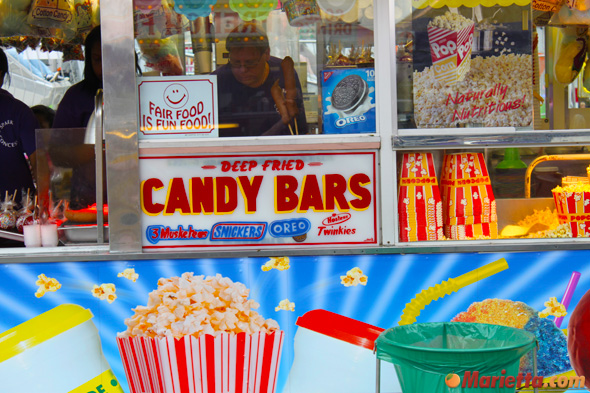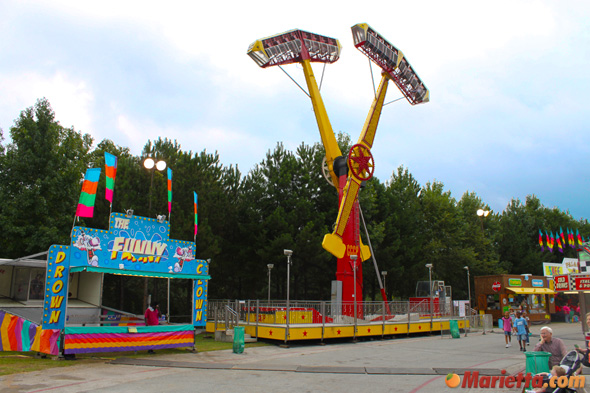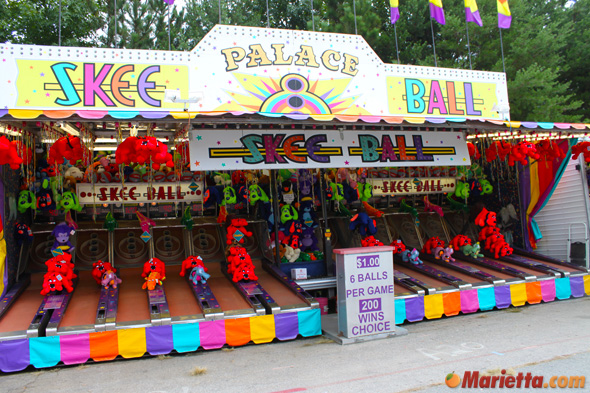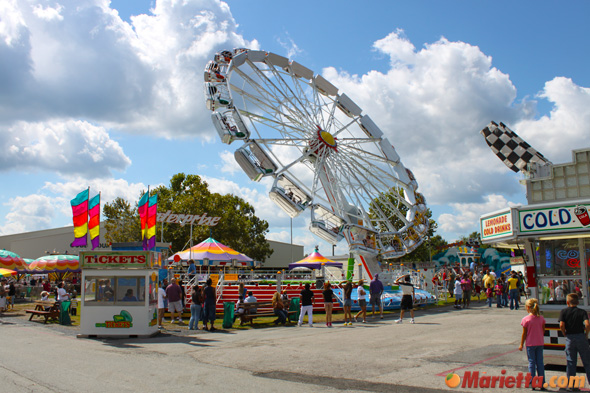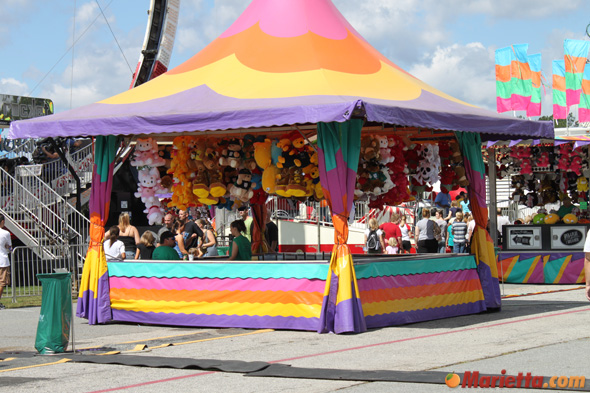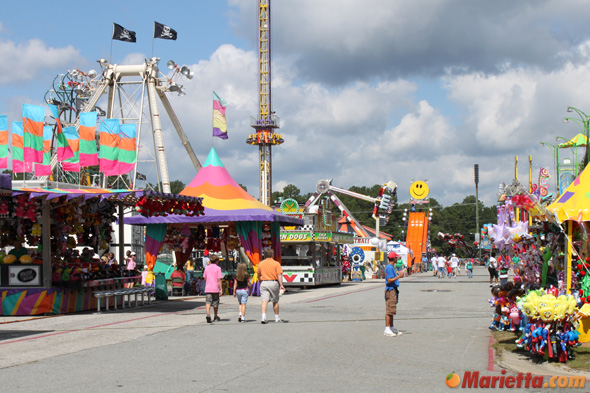 Event organizer's contact information:
Phone:
(770) 423-1330 through September 3
(770) 528-8989 after September 3
Website: NorthGeorgiaStateFair.com