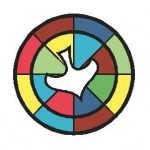 Christian Aid Mission Partnership (C.A.M.P.) and Our Father's Hands (OFH) recently announced that the two organizations have merged to serve their clients and communities more efficiently. "In these difficult economic times we have to work more creatively in order to effectively meet the growing needs," said Darlene Duke, executive director of C.A.M.P.
Both agencies work hard to serve the most needy in our communities and felt that by working together they could have a greater impact. "We respect each other and just felt that we could do more if we put our organizations together," said Duke.
Under the terms of the merger, Our Father's Hands will become a program of C.A.M.P. OFH Executive Director Linda Oviatt will be Director of Outreach and remain as the OFH program director of the shop. Together they will continue to build relationships with other ministries sharing valuable resources and making their impact in the community even greater.