Tennis lovers mark your calendars!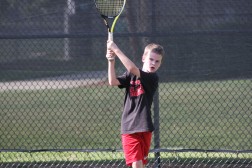 The Laurel Park Tennis Center, in Marietta will be home, for a weekend, to its very own "Little Mo" tennis tournament for boys and girls (ages 11 and under). The prestigious junior tournament will be held from May 16-18, 2014. Top players from the "Little Mo" Sectionals will advance to the "Little Mo" Regionals, as a part of the "Road to the Little Mo Nationals".
Come watch the future stars of tomorrow. Past champions have included 2000 US Open Men's Singles Champion, Andy Roddick and the young American sensation, Ryan Harrison.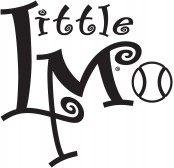 "Little Mo" Southern Sectional
Friday, May 16 – Sunday, May 18, 2014
Laurel Park Tennis Center, 151 Manning Road, Marietta, GA. 30064 Phone: (770) 919-8602
We look forward to seeing you this year on the "Road to the Little Mo Nationals"!
Anyone who lives in the United States can play "Little Mo" as long as you were born in 2003 or later:
Eligibility:
11′s – born in 2003
10′s – born in 2004
9′s – born in 2005
8′s – born in 2006 or 2007
Entry Fee:
$55 per player (non-refundable). A portion of the fee also comes back to the foundation to further junior tennis development.
How to Register:
To register for this sectional, go online to www.tennisdynamics.net, on the right hand side go to Upcoming Tournaments and find the Little Mo Southern link and click on it. The next site is USPTAPLAYER.COM and where you can find your sectional and click on its icon to register.
Entry Deadline:
Friday, May 2, at 12:00 pm midnight (Eastern Time) All entries will be based on a first come, first served basis through online registration.
Events:
All matches will be played on full 78′ courts with the traditional yellow ball.
Boys and Girls 11 & under
Boys and Girls 10 & under
Boys and Girls 9 & under
Boys and Girls 8 & under
We will also be offering a green dot option for:
Boys and Girls 10 & under
Boys and Girls 9 & under
Boys and Girls 8 & under
Format/DrawSize:
Main Draw Singles (32 draw) in each division with First Match Loser Consolation.
Players are guaranteed at least 2 singles matches.
All 8 & under matches will play an 8-game pro set with a 10-point tiebreak at 8 all.
All 9's, 10's, and 11's, will play best two out of three sets with a 10-point match tiebreak in lieu of a third set.
Regular scoring will be used with a 5-minute warm-up for all matches.
Draws/Match time:
First match times will be posted online approximately three days before the start date of the tournament. Draws be will be posted online the evening before the start date of the tournament. From the tournament's homepage, click on the division on the left side to view the first match times and draws.
Trophies:
Trophies will be awarded in each division to the main draw singles winners and runners-up as well as the consolation winners and runners-up. Sportsmanship awards will also be given.
Tennis Attire:
Please wear nice tennis clothes and shoes for your matches – colored clothing and shoes are acceptable.
T-shirt:
All players will receive a "Little Mo" t-shirt at registration.